Would You Like An Industry Leading Dog Trainer

Personally Answer

Any Questions You May Have About Your Dog, 24/7?
I have a secret to admit, I'm not really a dog trainer…
Well I am, but most of the time I feel like I should be calling myself a "human trainer".
Here's why.
When I go to someone's house to work with them and their dog, I spend about 90% of the time talking, teaching, and explaining what the humans need to do in order to change their dogs behavior.
Sure I'll do some demonstrations with the dog if need be, but most of the time I'm simply teaching and coaching the dog's owners on what they need to be doing once I leave (and answering any other questions they may have about their dog's well being).
With all the technology we have available today I'm happy to offer private coaching for dog owners anywhere in the world.
I'm beyond 100% confident that remotely, I can help you achieve the exact same results with your dog you'd get working with me in person.
Beyond my 10 years of experience, I have REAL credentials.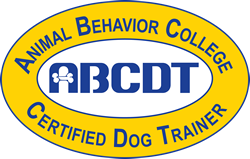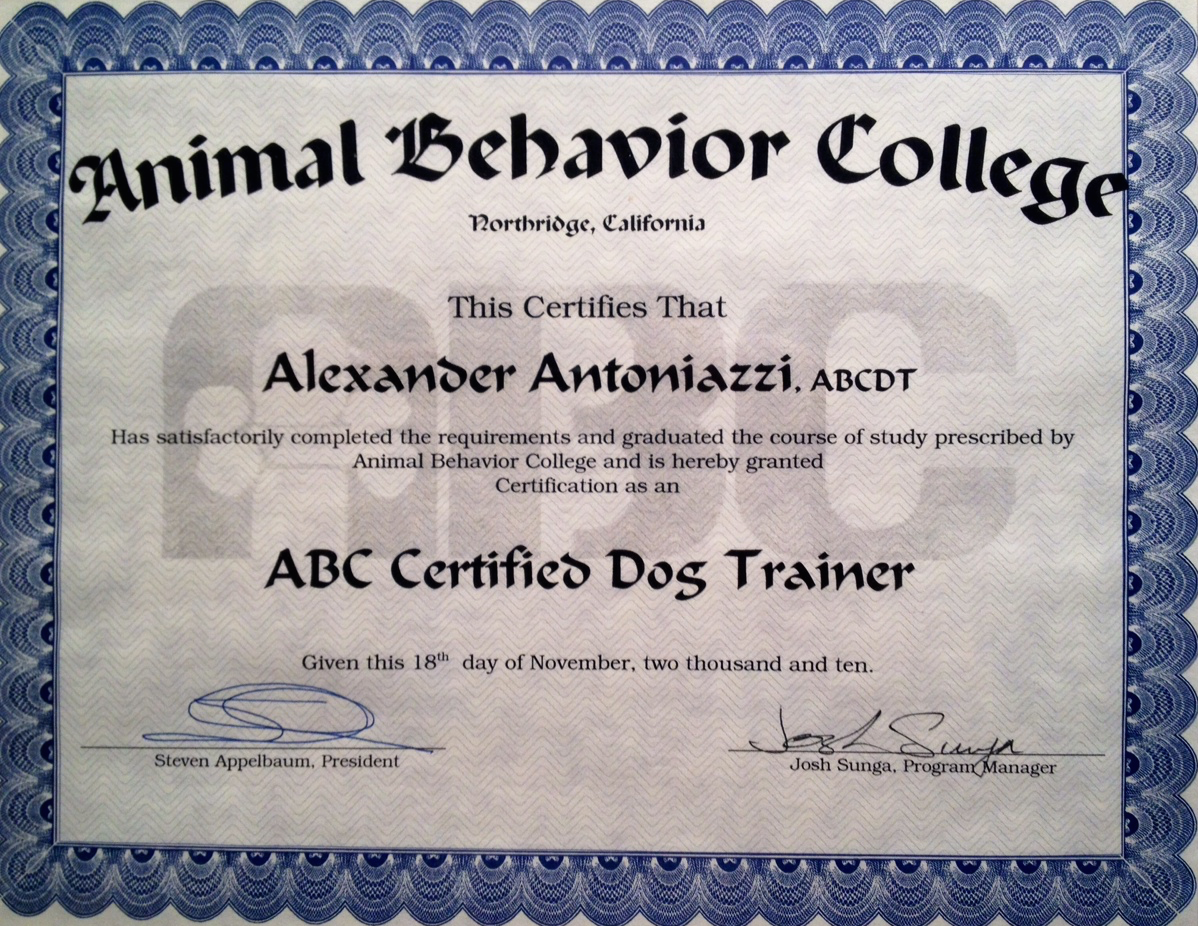 There are people out there who watch a couple episodes of "Cesar Milan Dog Whisperer" and then claim to be professional dog trainers.
Considering the methods presented on Cesar's show are outdated by about 30 years, these people are BEYOND unqualified to be giving any sort of advice to you, or anyone else when it comes to dogs.
Taking advice from unqualified "professionals" is a sure fire way to cause harm to your dog, and that's the last thing I want to happen.
I graduated from Animal Behavior College with honors in 2010 and prior to getting my formal certification, I was fortunate enough to be mentored by and assist one of the best animal behaviorists in the world for nearly 5 years.
Formal education is great, but having 10 years of first hand experience is priceless.
No matter what issue you're having with your dog, odds are I've already encountered and solved it before with one of the thousands of dogs I've already worked with.
Don't ever give up on your dog because an unqualified person gave you bad advice and told you there was no hope.
Provided there's not a serious underlying medical condition that is causing the unwanted behavior, there's no dog that can't be helped.
As a client you'll be able to email me 24/7 for help with ANY dog related issue.
All my of private coaching is done via email. 
As a client you'll get direct access to me and I will PERSONALLY answer every question and concern you may have about your dog.
In addition to asking me questions you can also send me videos and photos of your dog if there is something you'd like me to see and provide feedback on.
Here are some of the most common things clients ask for help with.
Behavior Problems
What ever behavior problem you're dealing with whether it's barking, jumping, separation anxiety, aggression or anything else, I can help.
Every dog is unique and every househould is unique which often means that fixing the behavioral issue requires a custom plan that takes into account all of the influcences around the dog.
Together we can create a custom plan to get your dog's behavior under control.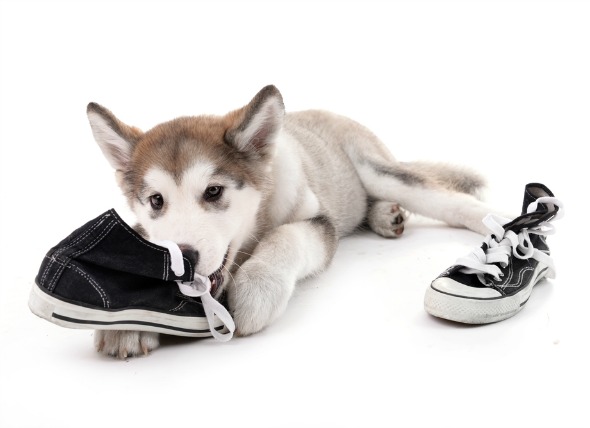 Health Issues
There is a very strong connection between your dog's health and behavior.
I have many unconventional strategies for reversing health ailments which help to improve behaviors at the same time.
If you have questions related to your dog's diet, grooming, or any other topics related to health, I'll be able to give you advice.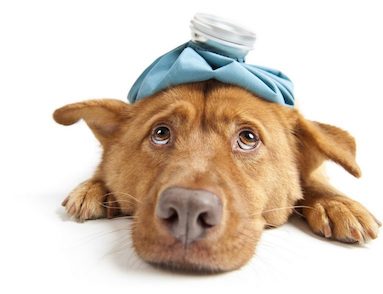 Obedience Commands
I have a fresh new approach on using commands to communciate with your dog and I'll be happy to teach it to you.
Basic commands can turn unruly dogs into well behaved ones in just days, you just have to know the proper way to teach them to your dog.
I can also help you with anti-distraction training techniques that will encourage compliance at any distraction level.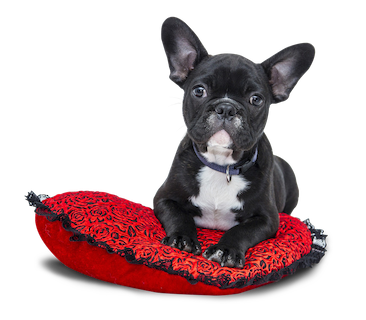 Roundout Training
Any other topics related to the well being of your dog I can help you with, including but not limited to:
Reviewing dog products before you purchase them.
Helping you decide on which breed of dog to get.
Teaching your dog to get along with other pets (cats, birds, etc.)
Any other special and unique circumstances you may have.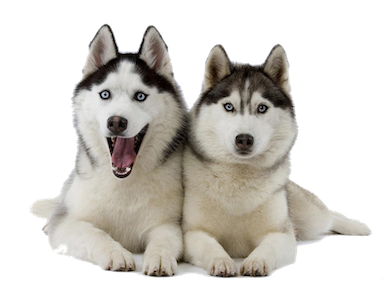 Step 1
Choose your membership level below. I offer 1 month, 6 month, and 12 month coaching packages. The higher the level of training package you select, the larger the discount.
Step 2
Once you complete checkout securely through PayPal, I will send you an email within 24 hours. As soon as you recieve it you can respond and we will start working together on what ever issues your dog may have.
Step 3
Via email you can ask me questions, send me photos or videos of your dog to provide fedback on, and anything else you think I should see and I will answer every last question you have. 
Want to see REAL results with your dog? I'm ready to help.
Unlimited Email Support

Unlimited Photo/Video Review

Base package
Sign Up Now
6 Month Coaching
(Most Popular)
Unlimited Email Support

Unlimited Photo/Video Review

Save 30%
Sign Up Now
1 Year Coaching
(Best Value)
Unlimited Email Support

Unlimited Photo/Video Review

Save 55%
Sign Up Now